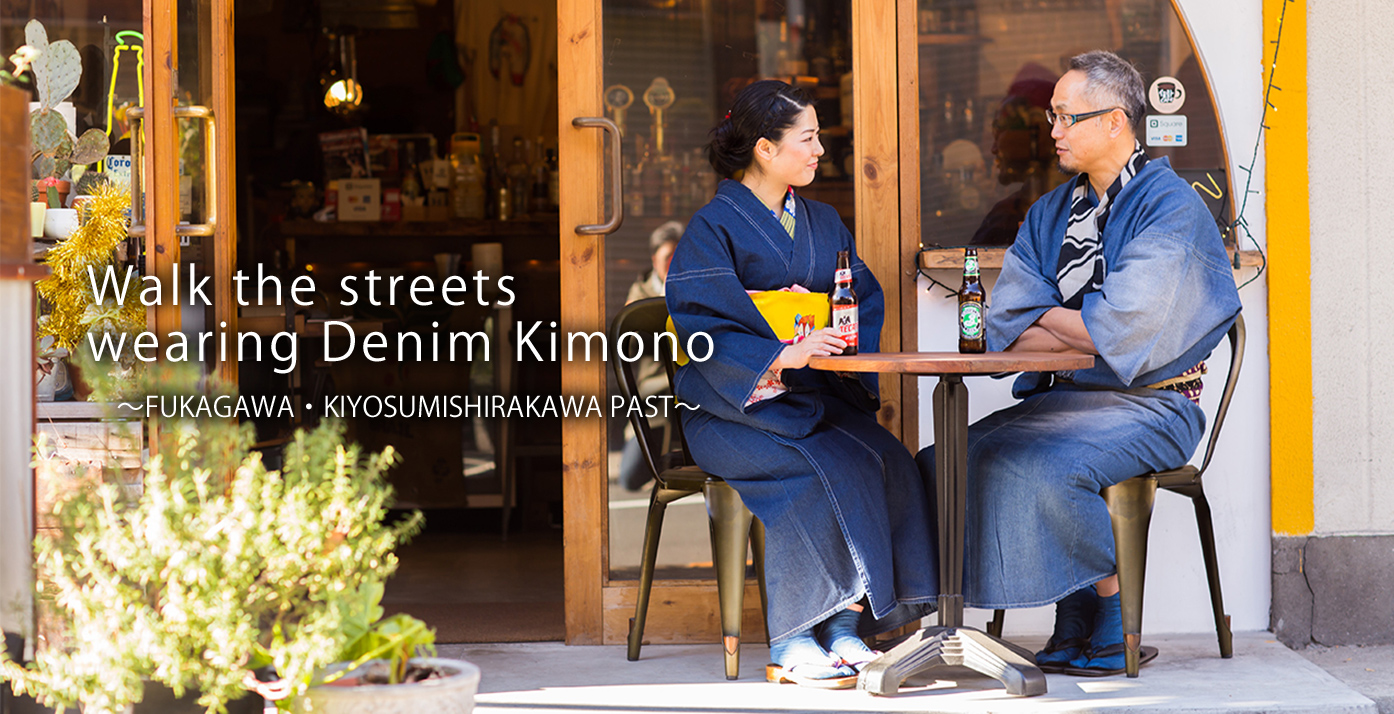 In recent years, a number of Cafeterias, Restaurants, Bars, Galleries, … has been opened one after the other in this Fukagawa Kiyosumi shirakawa neighborhood. Therefore, this area has become to be known widely for the coexistence of traditional townscape and new cultures. For this reason, there would be a recommendation to do while having a walk around here, which is "Walking Denim Kimono". Let's try it on and be stylish.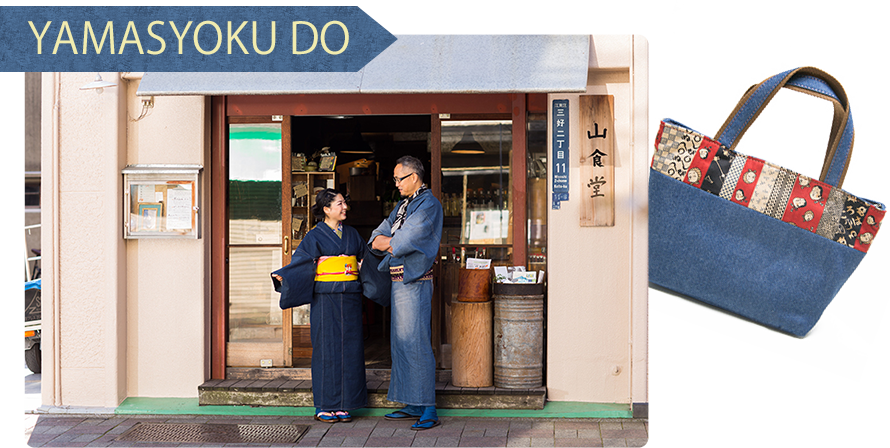 You can choose from 2 types of colors , which are dark indigo blue and Damage Stone – Wash Color. Then, feel free to coordinate your favorite belt , wooden clogs, decorative collar, stole. This is comfortable to wear, and extremely suitable for a town walk.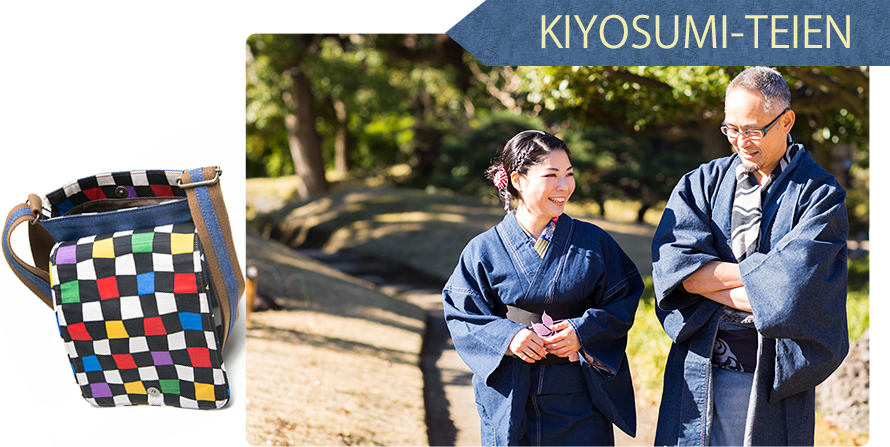 It can also become a formal dressing up for a visit to Kiyosumi Garden-a Japanese garden with a long story.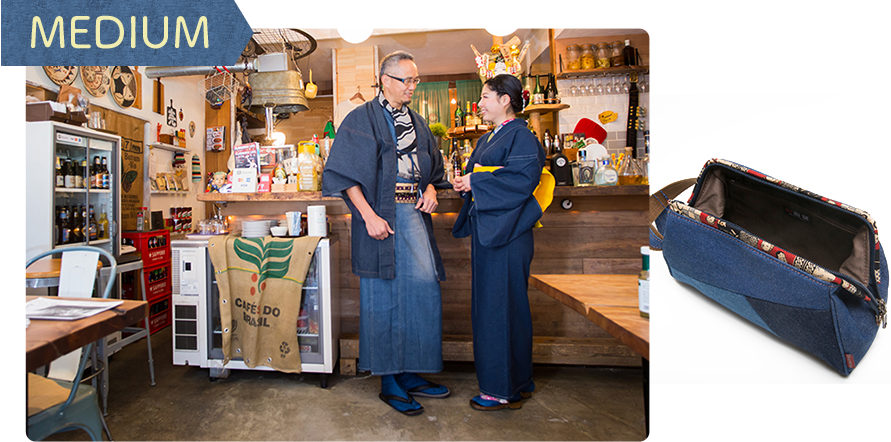 We also have Denim Haori which is Japanese half-length coat, for cold days. It can also be worn throughout seasons.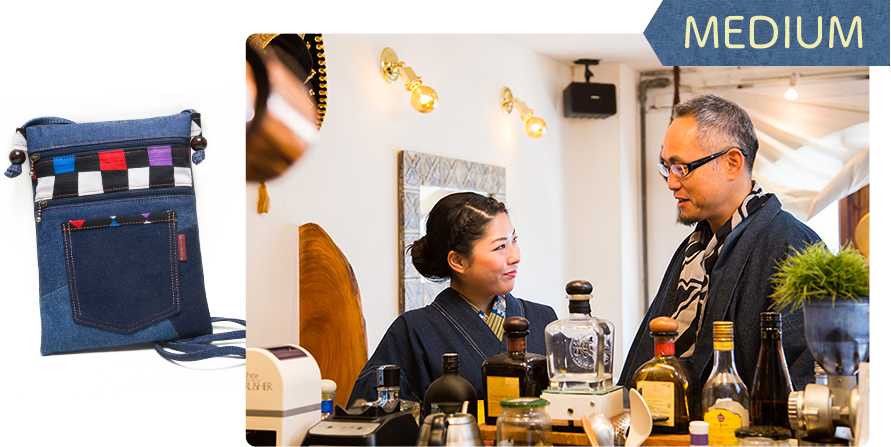 We would also recommend a drop-by to Gallery, General Store or a casual date in cafeteria, Bar.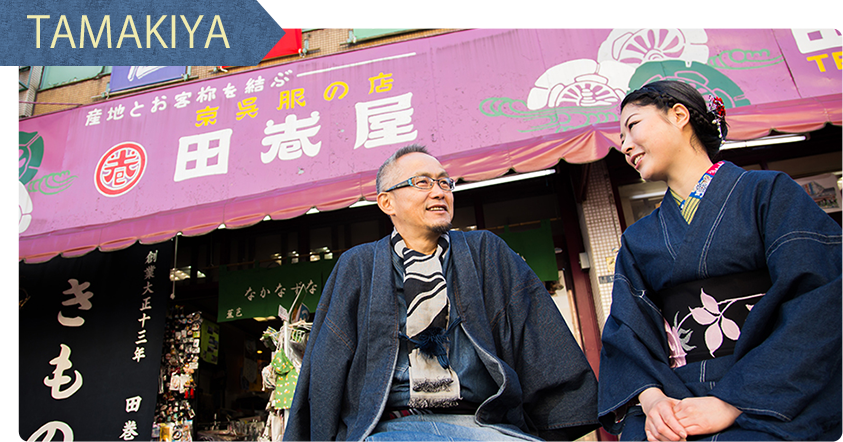 All are available at both Kiyosumi Shirakawa Store Along Fukagawa Museum Street and Ginza Sunamachi Store. It is our pleasure to carry out. Total Coodination such as Matching Belt or Dressing Service. Feel free to have a drop by.
Sightseeing Spot